Theo Parrish - 'Falling up' music the way we like it!!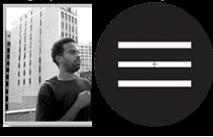 This track is just killing it!!
Coming out late last year and really kicking down now, the remixes of 'falling up' by Carl Craig are sublime. This has been a anticipated release and truly lives up to the hype. Its available on 10"and will fly from stores around the world. For those of you in London check it out at V
inyl Junkies
.
Theo Parrish-Falling Up - Carl Craig Remix ( Detroit Beadown Remixes ) ::Third Ear